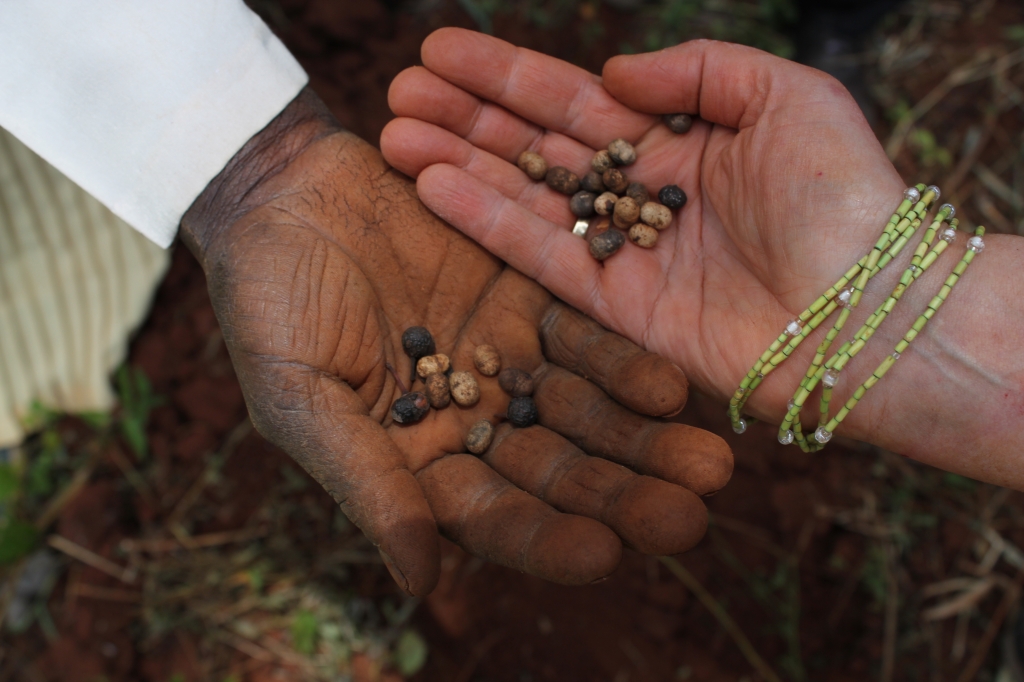 Rooted In Hope is a 501(c)3 nonprofit organization dedicated to environmental protection and sustainable development. Our organization addresses the challenges of ecologically fragile and socially underserved regions of the world, with a particular focus on the interdependencies of forests, food, and water.  We work with international partners on grassroots projects that protect and restore the planet's natural resources, while helping rural communities find new opportunities for growth. Through knowledge-sharing, collaboration, and education, we are advancing local solutions to global challenges.
We work at the intersection of forests, food, and water on grassroots projects that drive sustainable development in rural communities.
We envision a world where people can meet their needs and fulfill their dreams while preserving the natural resources of the planet.
We work to advance local solutions to global challenges by partnering with the communities we are supporting. We rely on an international network of partners, donors, and advisors to carry out our community-based initiatives.
Promote environmental awareness through community engagement
Recharge watersheds by improving root systems and reducing soil erosion
Protect endangered species by restoring vital ecosystems
Improve biodiversity by planting native species and preserving natural habitats
Create solutions through agricultural training and resource optimization
Increase farmer yields by using agroforestry, water management, and kitchen gardens
Empower communities through employment opportunities and community involvement
Educate students through participation and cross-cultural collaboration
Stimulate local economies through job creation and income generation
Advance sustainability through holistic projects that encourage local ownership
Combat climate change through reforestation and forest preservation
Rooted In Hope was founded by Cathy Rodgers and her two daughters, Jenny and Katie Emick. These three women share a deep appreciation for the world's natural resources, as well as a strong commitment to sustainability and international development. In 2010, Cathy, Jenny, and Katie established Rooted In Hope to address the growing need for environmental protection and positive social development.
Rooted In Hope fostered early partnerships with conservation organizations such as the Green Belt Movement and Kenya Wildlife Service, and continues to build alliances with environmental groups and community-based organizations to carry out international projects.