Making a big difference for small-scale farmers with drip irrigation
Rooted In Hope helps smallholder farmers save time, improve crop yields, extend the growing season, and conserve water through the distribution of drip irrigation systems. These high-quality "drip kits" are intended for small to medium-sized gardens, which can provide a diversified diet, improved nutrition for families, and supplemental income for rural households. Our drip kits are designed to be durable and low-cost, making it affordable even to poor farmers. The emitters provide water directly to the roots of plants, using only a small amount of water to keep crops irrigated during droughts and dry seasons.
By implementing drip irrigation, smallholder farmers are able to increase the variety of crops on their farms, produce higher yields, and extend their growing season year-round, resulting in greater food security and income opportunities. Whether cultivating tomatoes, onions, kales, spinach, carrots, lettuce, beetroot, or any other nutritious vegetable, drip irrigation is the most efficient way to supply water to crops. We work closely with farming communities to provide rural families with the resources they need to establish a year-round productive vegetable garden. If you are interested in seeing the drip irrigation kits we have available, please click here.
Benefits of small-scale drip irrigation
        CROP YIELDS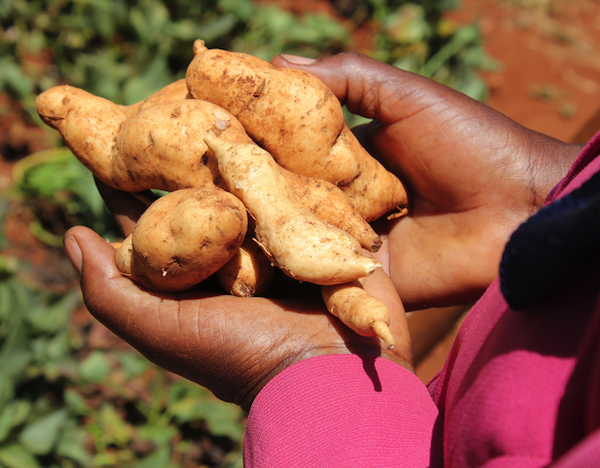 Increase in crop productivity and higher yields
 FOOD SECURITY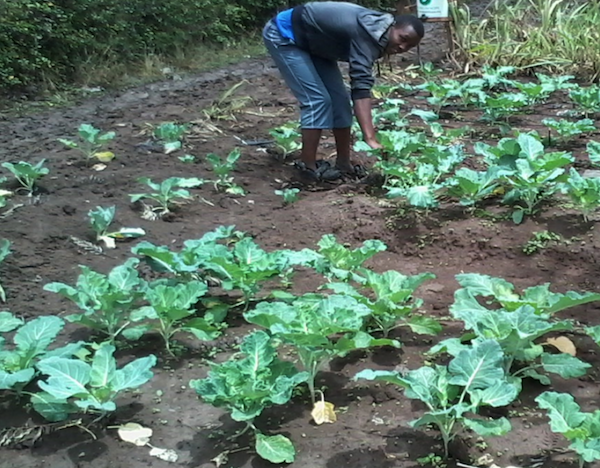 Extended growing season and ability to harvest year-round
WATER CONSERVATION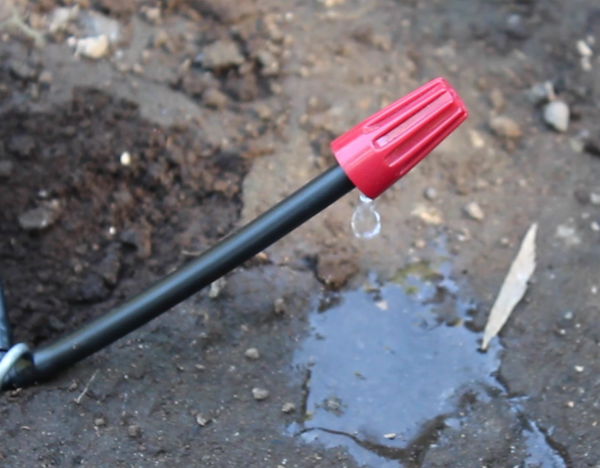 Water conservation and higher watering efficiency
INCOME OPPORTUNITY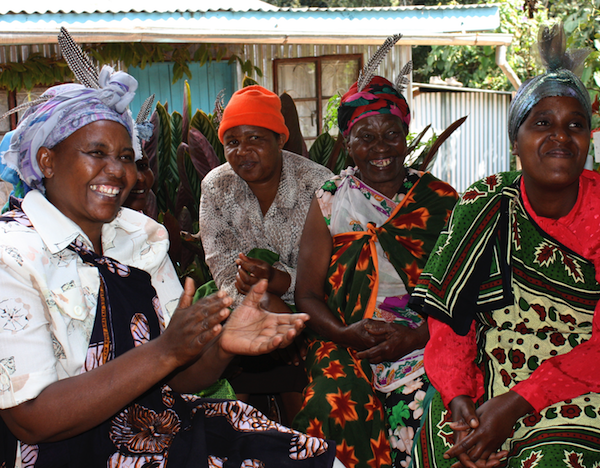 Supplemental income opportunities for rural families
CLIMATE RESILIENCE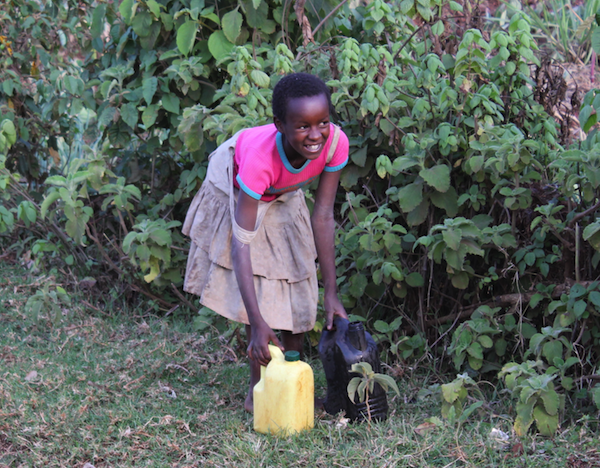 Enhanced resilience against drought and climate challenges
FAMILY NUTRITION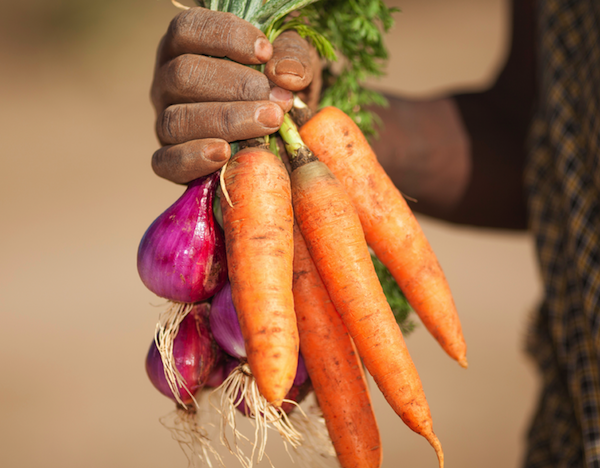 Diversified diet and improved family nutrition
Smallholder farmers are disproportionately vulnerable to the impacts of climate change. Millions of subsistence farmers struggle to feed their families after persistent crop failures caused by enduring droughts, changing rainfall patterns, and rising temperatures. Globally, more than 2.5 billion people depend on smallholder agriculture for a livelihood. With the increasing frequency, duration, and severity of drought conditions across many regions of the world, smallholder farmers are looking for new ways to ensure that their harvests are secured against unpredictable rains. Despite the dire need for climate-adaptation solutions, only about 5% of cultivated land in Africa is irrigated, and globally, almost all poor farmers are dependent on rainfed agriculture.
Given that irrigated plots can more than double crop yields as compared to rainfed plots, the potential to achieve food, water, and income security through small-scale irrigation remains untapped in many rural communities. Drip irrigation in particular, which efficiently supplies a small amount of water directly to the roots of plants, can play a key role in increasing crop yields and creating a sustainable source of income for smallholder farmers.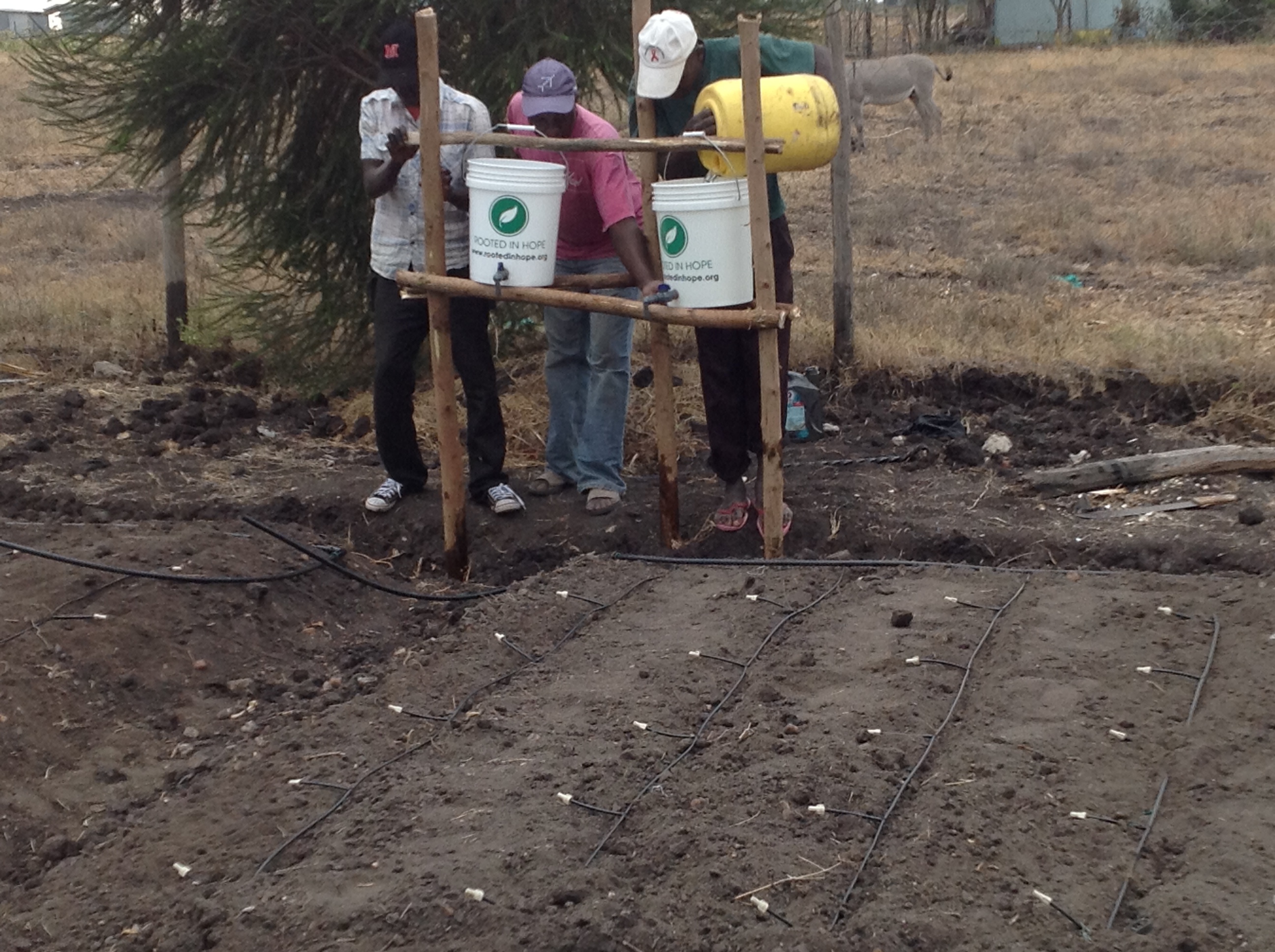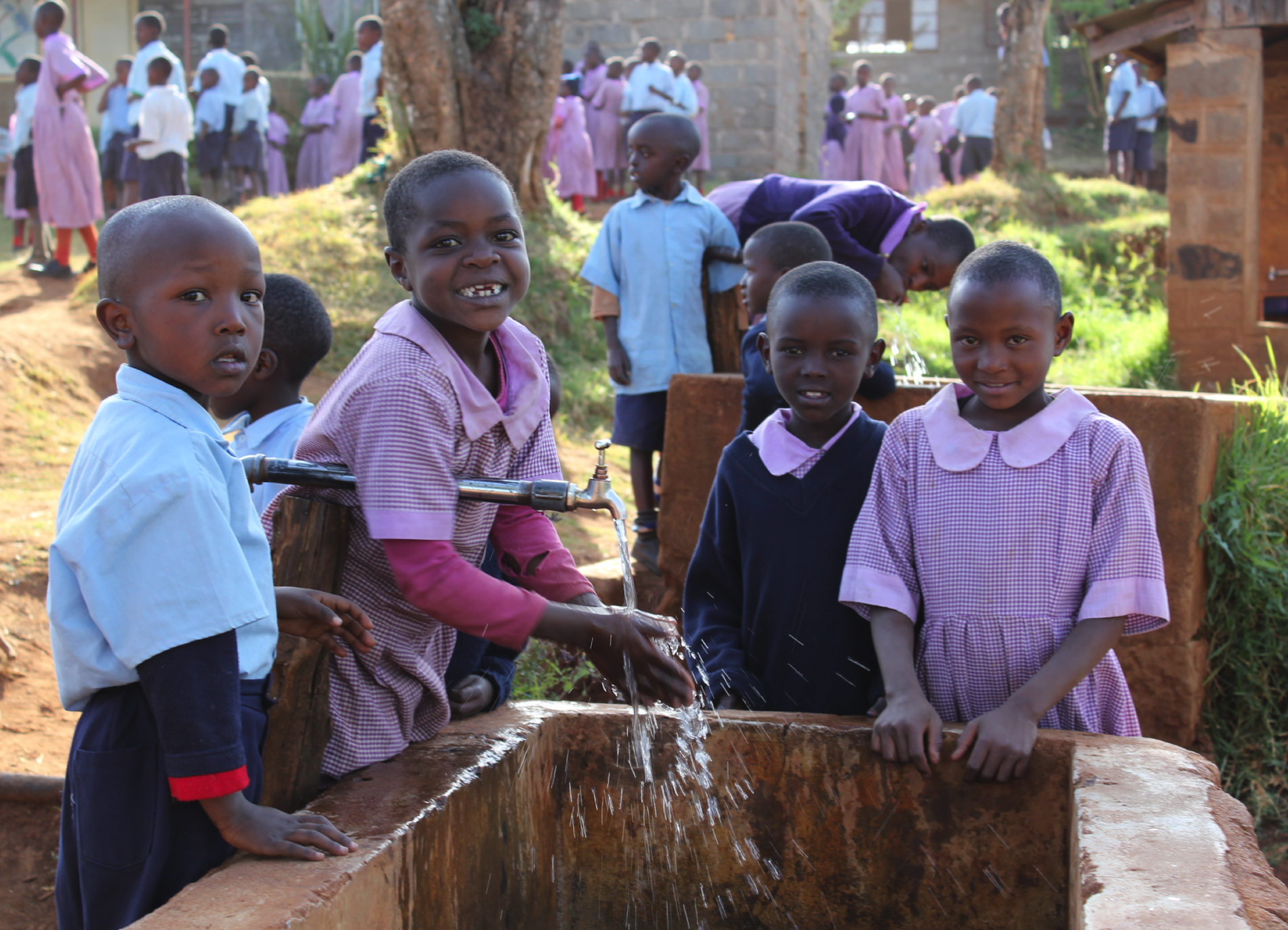 We are raising funds to provide drip irrigation to students in Kenya. Many of these students have to walk long distances to get to school, and most go the entire day without anything to eat.  By supplying these schools with drip kits and establishing kitchen gardens, we will help to bring food security and nutrition to students in need. Follow along as we provide updates of the kit you donated, the school you are supporting, and the students who you are helping to feed. With a lifespan of several years, each kit goes a long way. Thank you for your support!
Before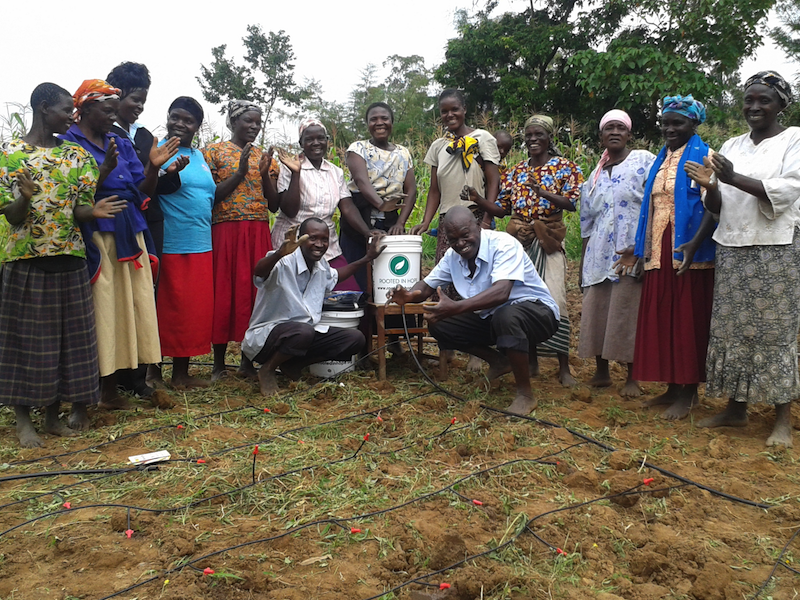 After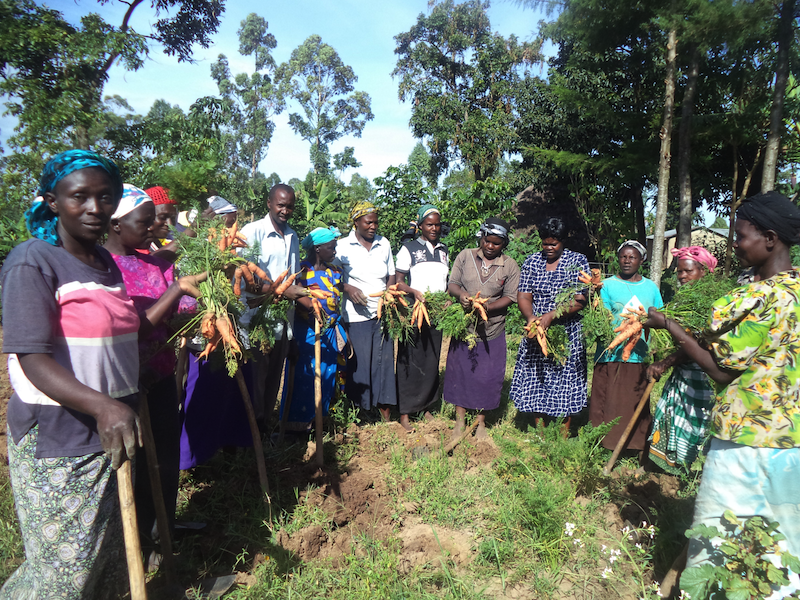 Before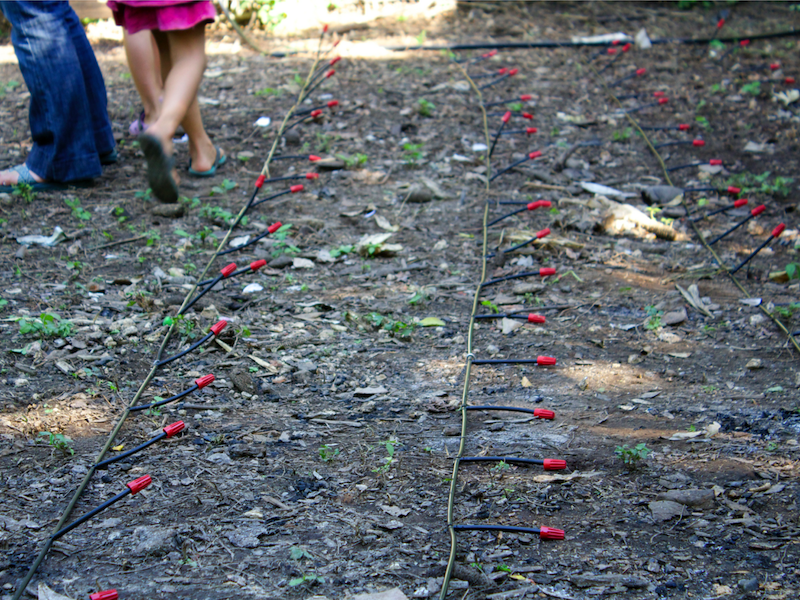 After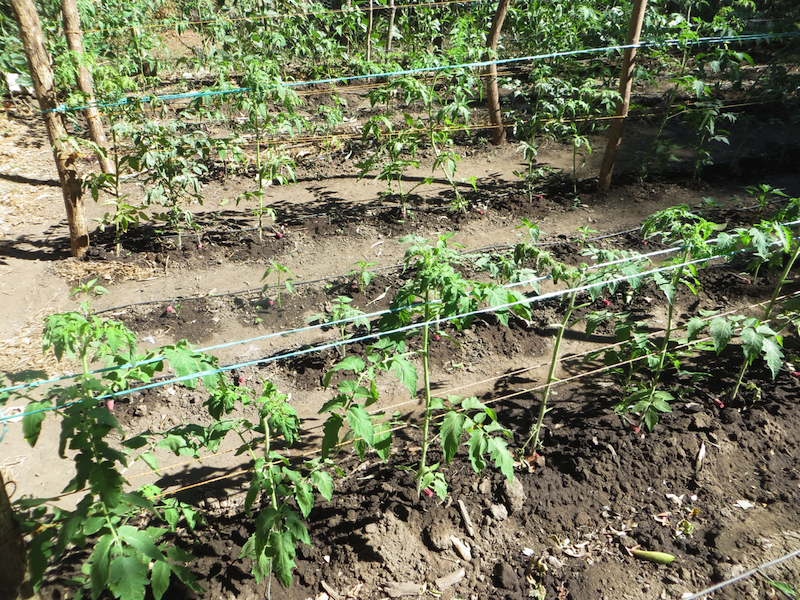 View our blog to learn more
Taking root in Central America
Testimonials
"The drip irrigation kit did function well and the group in Kinunga had a wonderful harvest and are very thankful to Rooted In Hope team."
"The water is running very well and they are able to conserve the water very well as you will see in the pictures the crops are very green despite the hotness of the sun."
"We have even been able to sell some of the crops such as spinach, carrots, and beetroots and are now in our second harvest."
"We are very thankful for the introduction of drip irrigation which is enabling us to have crop all year round."